Retrofitting Design
---
Retrofitting of building structures, including maintenance, rehabilitation, and strengthening, is not only an important issue in construction and management, but also a frequent problem to structural engineers in proper structural design. Based on the contributors' hands-on experience, STHAPONA CONSULTANTS LIMITED covers structural retrofitting practices, the basic principles of structural analysis and design, and various innovatively-used structural codes for the design,assessment, and retrofitting of building structures using newly-developed technologies worldwide.
On the basis of Details Engineering Assessment we have completed Retrofitting Design for more than 10 RCC, 6-Steel buildings & still counting.
RETROFITTING DESIGN PHOTOS
analytical model for retrofitting design of titas sweater ltd.

analytical model for retrofitting design of delta steel building.

Retrofitting Model of Softex Sweater Industries Ltd.
RETROFITTING PRESENTATION SAMPLE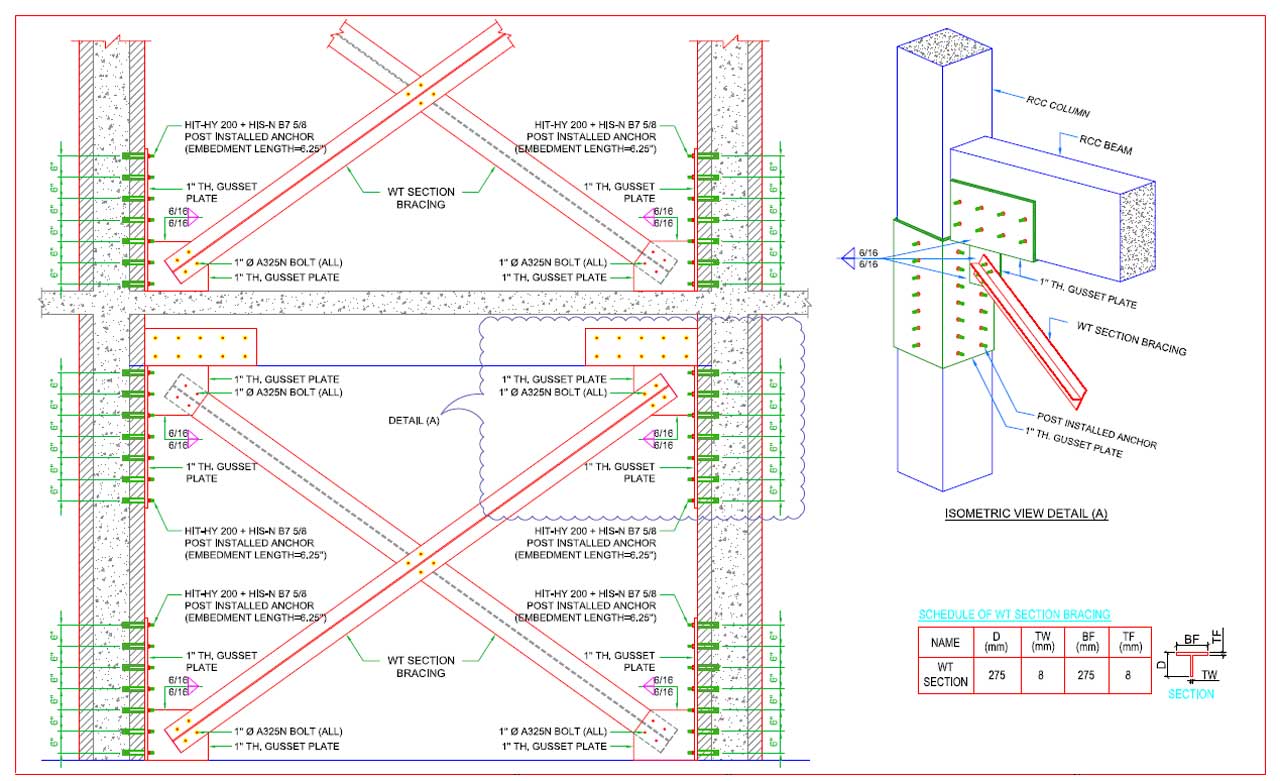 Our Services:
Our use of Application Software
SAP 2000
S-Frame, S-Steel and S-Concrete
STAAD Pro
DYNA 5
RISA
ANSYS
Descon Brace,Descon Win and Ram Connection
Shaft 3D and Foundation 3D